Objective
Transforming your organisation in line with the challenges of the 21st century, making it sustainable and scalable, and enabling it to foster continuous learning.
In practice
Integrating 4 paradigms to transform your corporate culture and governance. This cultural shift is achieved by changing the mentality of your employees.
Image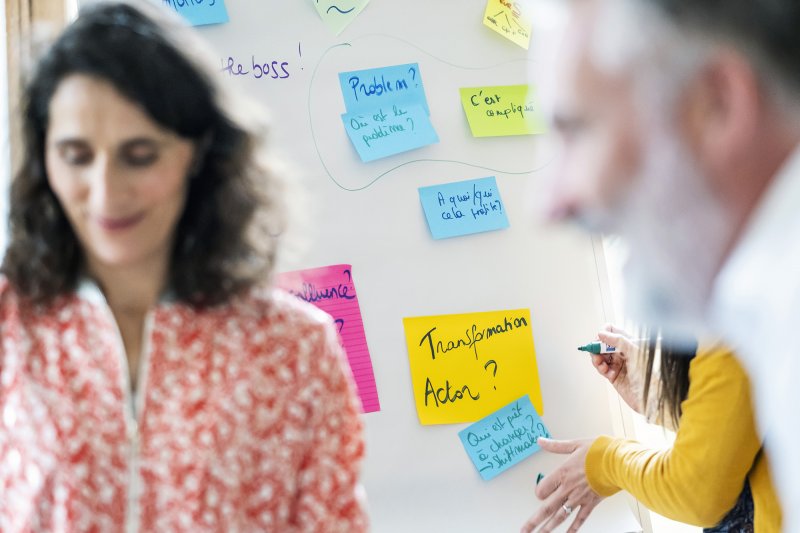 « If you want to build a ship, don't drum up the men to gather wood, divide the work and give orders. Instead, teach them to yearn for the vast and endless sea. »
Antoine de St Exupéry
We approach transformation through

two complementary methods
AT Butterfly&CO
Which methodology for my business transformation?
Stracciatella approach:
This method consists in

identifying the people who are ready for transformation

in your organisation.
We help you

identify your 'Shiftmakers' and turn them into real 'gems'

! The ambassadors of change, once trained and equipped, will diffuse transformation organically throughout the ecosystem.
This is the living law: change is made from within instead of being implemented top down or suggested by an external consultant.
TODAY OUR STATISTICS SHOW THAT ABOUT 30% OF YOUR STAFF IS READY TO CHANGE! HAVE YOU ALREADY IDENTIFIED THEM? DO YOU RELY ON THEM?
Intégrative approach:
What sets us apart is our focus on the 'being'. We address both cultural and governance aspects.
In order to transform itself, a company first needs to work on its cultural references as well as on the individual and collective perception of its way of working and the interactions that take place within the organisation.
Only by combining those two approaches can we successfully enable transformation in collaboration with our clients.

IF 40% OF TRANSFORMATION ATTEMPTS FAIL, IT IS OFTEN BECAUSE THEY ARE ONLY FOCUSED ON 'DOING'.
Which steps can I follow for my business transformation?
Our coaches start by guiding you through finding the mission and vision you want for your company.
Once we have defined your company mission together, we set up a roadmap with clear objectives and help you implement it by following an action plan that we develop together using our methodologies.
OUR GOAL IS TO IMPLEMENT A TRUE PARTICIPATIVE MANAGEMENT IN YOUR COMPANY SO THAT EVERYBODY CAN FEEL INCLUDED AND STRIVE TOWARDS A COMMON GOAL.
For a lot of companies, a thorough rethink has become essential. 
Image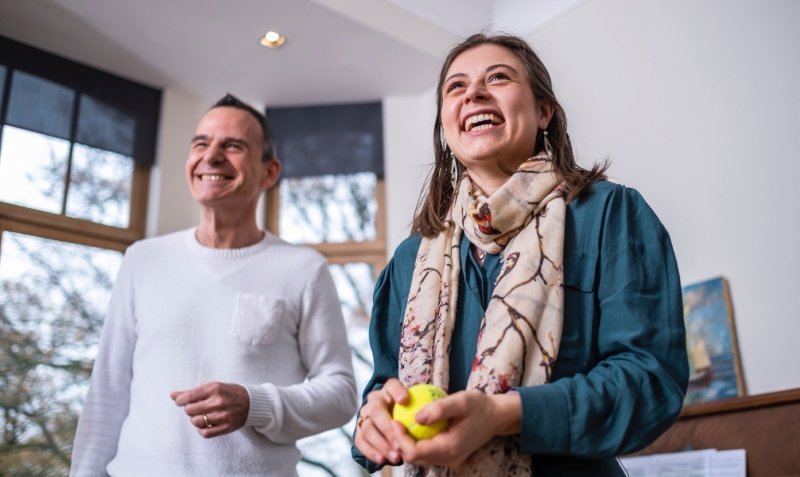 Turning your 'gems'
into «
Shiftmakers

»
REGISTER THEM AT OUR SCHOOL AND
ACHIEVE YOUR OWN TRANSFORMATION.
We have developed many work tools
TO HELP YOU FURTHER, DISCOVER SOME 'TOOL CARDS'
Testimony
OUR GUIDANCE HAS PROVEN TO BE A SUCCESS
Discover our other pillars