Objective
Co-create your company's long-term vision, so that it benefits all the stakeholders (the planet, your clients, your employees, your shareholders… humanity as a whole).
In practice
It is an 8-step process. The result is a strategy and common values carried as a shared dream!
Image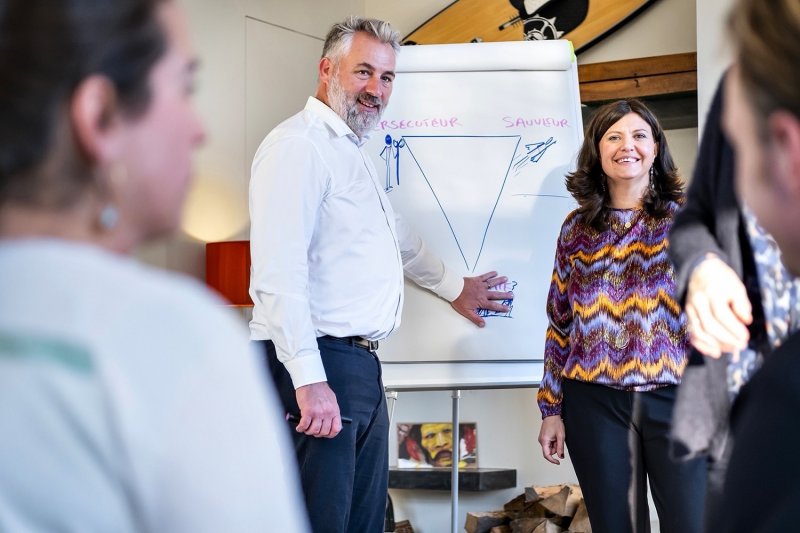 « The ultimate wisdom is to dream high enough not to lose sight of the dream in the seeking of it.» William Faulkner
Today, employees are looking
for
meaningful work above all.
FOR BUSINESSES, A NEW REALITY HAS EMERGED.
In practice, tomorrow's organisation will be centred around three pillars:
The human aspect
The value creation for clients
The implementation of projects that benefit the planet and/or the community.

Think about it:
YOUR TEAM MEMBERS WILL BE INVOLVED IN THEIR WORK IF THEY KNOW THAT THEIR COMPANY IS LISTENING TO THEM, GIVING MEANING TO THEIR WORK AND COMMITS TO GOOD CAUSES!
Your company now needs to have a vision that contributes to challenges bigger than its sole economic performance. It needs to commit to making the world a better place.
Beyond complying with existing legislation, your company will show that it wants to go a step further: getting involved in social projects, supporting good causes, organising events for your employees around environmental issues, arranging the workspace, implementing zero-waste policies… There are plenty of initiatives you can take to contribute to your company's sustainable vision.
IT HAS NOW BECOME CRITICAL TO BE AWARE OF THE CHALLENGES AT STAKE, GET THE RIGHT TOOLS TO ACHIEVE THOSE OBJECTIVES AND UNITE YOUR TEAMS AROUND A COMMON AMBITION.
Going from searching for profit to finding meaning and values
It is a fact: nobody wants to work for a company that only wants to increase its profits to please shareholders.
Today, uniting your employees around common values will have a positive impact on reaching your objectives and improving teamwork.
How to proceed?
Define a company's mission to which everyone can relate. This search for meaning will help establish a common plan, making your employees feel more engaged in their work.



Example: "We're in business to save our home planet. We aim to use the resources we have - our voice, our business and our community - to do something about our climate crisis.' (Website of Patagonia, outdoor apparel brand)

Spread this mission statement throughout the whole organisation and among all stakeholders. Everyone must feel like they can align their actions with the company's mission.

Clarify your values and align your actions. 'Walk the talk'. Actions speak louder than words.



What does
Butterfly&CO

offer you?
IN THIS CONTEXT
INSPIRED BY MICHAEL DOYLE'S 'VISIONING' METHOD, WE HAVE DEVELOPED TOOLS TO HELP COMPANIES WORK ON THEIR VISION BY INCLUDING ALL THEIR STAKEHOLDERS.
We support you at a decision-making level and in your teams. We guide you towards tomorrow by helping you find meaning and applying it to every hierarchical level!

In order to shape a '5-star' vision, we also involve external stakeholders: clients, providers, competitors…

Together, we will answer several questions related to analysing the current situation, getting back to the company's history, understanding the future trends and thinking strategically in the long term.



Image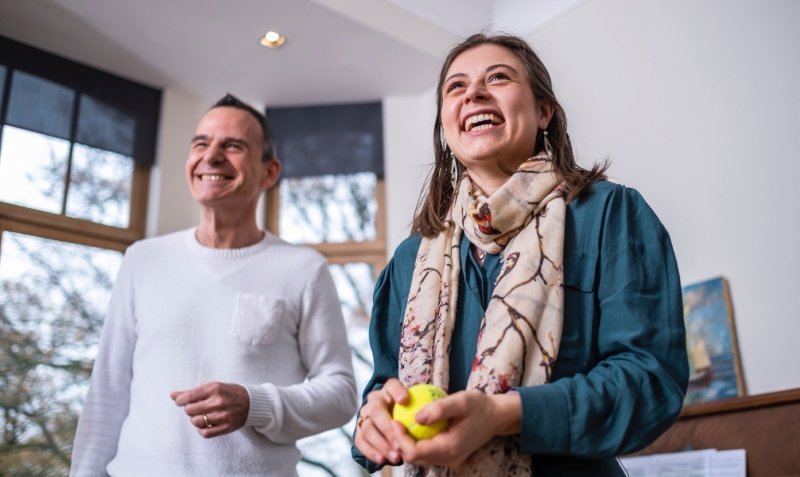 We have developed many tools
TO HELP YOU IN THE PROCESS, DISCOVER SOME "TOOL CARDS"
Testimony
OUR GUIDANCE HAS PROVEN TO BE A SUCCESS
Discover our other pillars