Objective
Breaking out of silo-based work to increase transversal cooperation
In practice
Increasing interpersonal intelligence. Learning how to decide together. Managing your team meetings differently
Image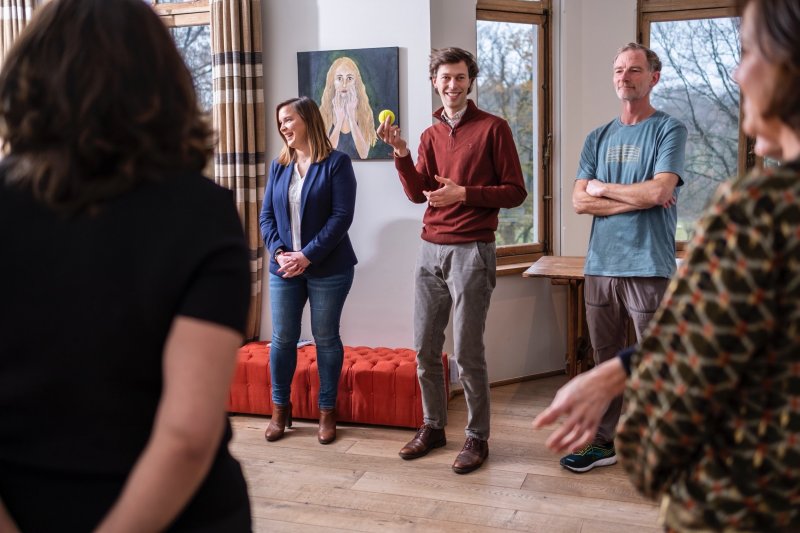 « Each individual intelligence was born from the collective intelligence of billions of neurons, each collective intelligence was born from multiple individuals cooperating. »
Edgar Morin
Cooperating:

taking part, working together towards a common goal; contributing, participating
DEFINITION
All things considered, the way companies are traditionally organised somewhat contradicts the laws of nature. ​​The way we look at the world and anticipate the future is no longer relevant.
As a matter of fact, no ecosystem is organised linearly or in a simple loop. Today, the idea of cross-disciplinary work is essential and requires cooperation.
BREAKING OUT OF SILO-BASED WORK. COMMITING TO THE IDEA OF PARTNERSHIP IN A CONCRETE WAY.
We value
true partnerships

with our clients

AT Butterfly&CO
Our business coaches help you create space for expression. They also show you how to design and manage win-win situations. Moreover, our coaches stimulate cooperative thinking within your company.
Here are some ways to improve cooperation in your team:
Understanding which invisible processes drive your operations.
Learning to observe (yourself), looking at how you work, establishing a unique collaboration, taking a 'helicopter view'.
Encouraging sociocratic decision-making to teach your teams to decide collectively without resorting to voting. It's a technique that your teams can learn and experiment in order to increase cooperation : common goals, collaborative ways of working.
Teaching everyone to work in a healthy way, understanding the roles that each employee can take in the company to contribute to a tighter team.
Implementing a conflict management strategy via different coaching methods.
Learning how to think together, on all levels, rather than hierarchically.
Learning how to communicate your frustrations in a healthy way and manage your emotions. Increasing emotional rather than rational intelligence.
Managing your meetings differently by sharing responsibilities and roles.
Developing collective intelligence within your company.
Image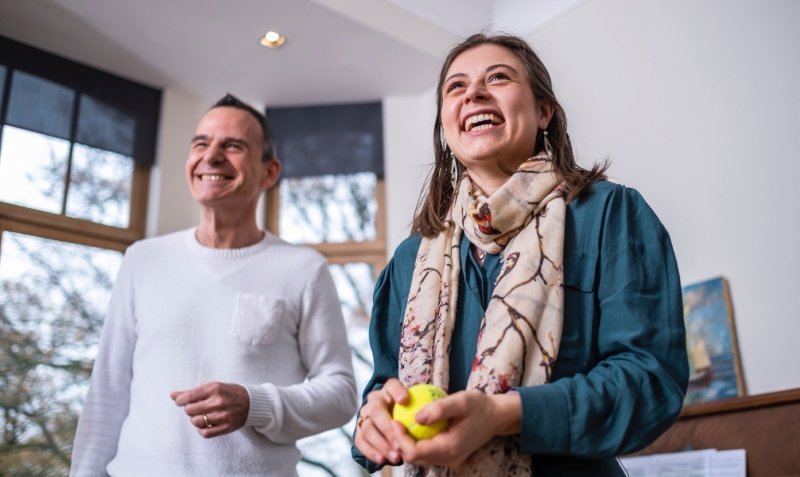 Do you want to experience
360° learning collaboration 
WITHIN A GROUP OF LEARNERS, WITH PEERS, WITH TEACHERS/COACHES?
Do you want to learn about the best collaboration tools? Do you feel like discovering our professional coaching sessions and our leadership coaching methods? Follow our training and coaching sessions everywhere in Belgium, France, Luxemburg, Switzerland and everywhere in Europe.
We have developed many tools
TO HELP YOU IN THE PROCESS, DISCOVER SOME "TOOL CARDS"
Testimony
OUR GUIDANCE HAS PROVEN TO BE A SUCCESS
Discover our other pillars