Revisit
the hierarchical organisation

Objective
Finding other types of organisations than the pyramid or top-down models.
In practice
We review your organisation based on 8 criteria and we evaluate together how to make changes happen.
Image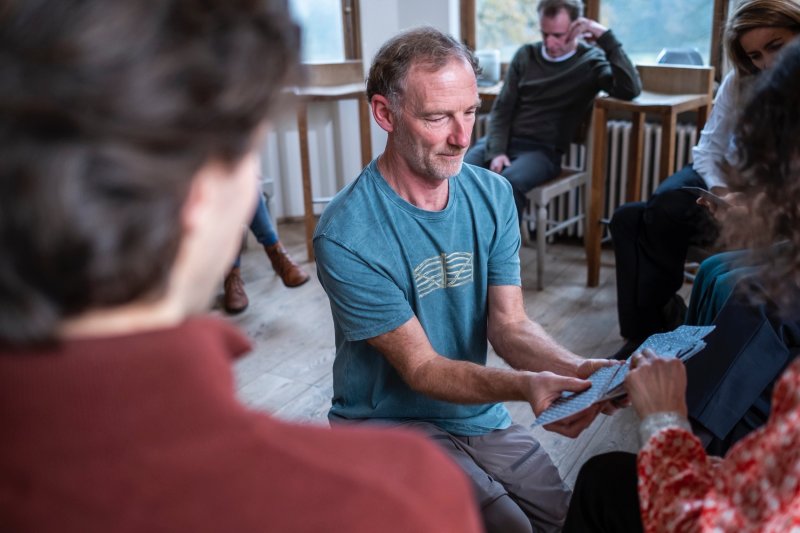 « We try to organise ourselves like a rainforest. In the end, every empire is doomed to collapse. The rainforest, on the other hand, will endure. »
Zhan Ruimin, CEO Haier, Chine
How can you organise yourself
to overcome today's
challenges

?
TODAY'S COMPANIES NEED TO FACE THIS NEW REALITY
How should you work to achieve your goals?
Should leaders make decisions alone or should team members also be involved in the process in order to ensure efficient collaboration?
The answer is simple :
EVERYONE IN THE COMPANY MUST PARTICIPATE IN THE THE CORPORATE LIFE, HAVE RELEVANT RESPONSIBILITIES AND TAKE INITIATIVES.
We
guide

companies through this process
in several steps
AT Butterfly&CO
Reviewing the situation
Setting up a plan for the smooth change of your company's internal way of working
Supporting and following up on each step
Why a smooth change?
Because we want to ensure everyone's comfort - at all hierarchical levels - as we implement the new measures.
According to the needs, we implement our unique method that combines raising awareness, training, guiding leaders, shaping the vision of your 'company culture', working sessions about collective intelligence, regulation, meta-reflection (allowing a team to see how it functions), working on positioning and understanding how it influences the company.

21st century companies will have to use new performance levers, such as building autonomous teams or changing hierarchical structures, if they want to fit in tomorrow's world.
Shifting from planning to experimenting
There comes a time when you need to stop planning and start acting.

Butterfly&CO supports you to help you boost your ability to adapt: we let you experiment with new ways of working and evaluate together how you can adapt to the changes arising from it.
Working on your ability to adapt will provide you with resources you maybe didn't know existed. Besides, the advantages are numerous: less stress, better reactions, higher chances of survival during a crisis…
In the last few years, we have seen just how naive it can be to think we can predict the future. Adding the ability to adapt to your company's global strategy can only contribute to achieving your objectives.
YOU DON'T KICK THINGS OFF WITHOUT A SAFETY NET. WE'RE THERE TO GUIDE YOU!
How to proceed?

Create a safe environment to experiment (allowing mistakes, no result-driven expectations when trying something new)
Reward innovation
Spend time exploring outside the company
Dare to take action without knowing what will happen
Shifting from pyramid model to network
Building trust with clients also means building trust within your own organisation.
The pyramid or matrix organisational structures no longer meet the needs for agility, adaptation or speed that companies now need to develop.
Making teams autonomous, giving easier access to information within your teams, developing the ability to make collective decisions… These are some ways to profoundly change how your company works.
THE REALITY OF THE FIELD - THE FIRST LINE FEEDBACK FROM YOUR CUSTOMERS - NEEDS TO MAKE A REAL IMPACT ON THE ORGANISATIONAL STRUCTURE OF YOUR COMPANY.
Shifting from secrecy to transparency in your company
By giving access to information where it is useful, and not only to the decision-makers, will allow you to get better feedback from your employees who will feel responsible and valued.
And that's not to mention the time saved by streamlining your workflow!
How to proceed?
Encourage your leaders to communicate transparently
Explain how the actions taken contribute to reaching goals
Make all the information available (shared clouds…)
Share your company results (objectives and achievements)
Share also all the financial information (results, salaries…)
Image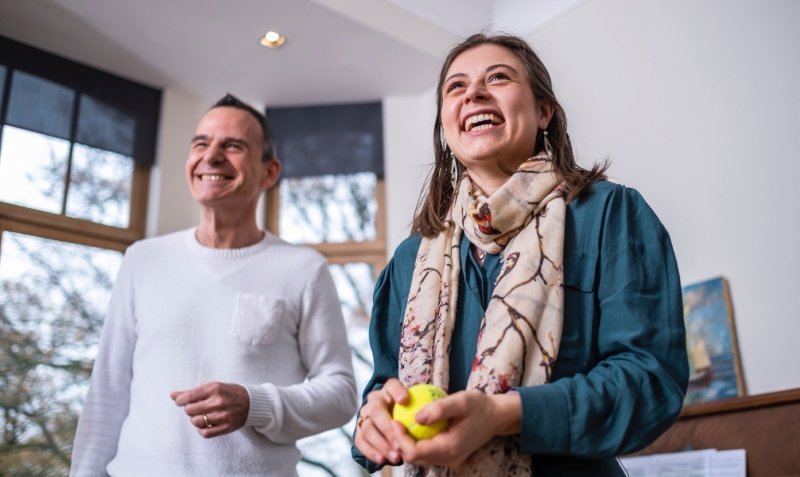 Do you want to get the tools

to support this organisational change from the inside?
We have developed many tools
TO HELP YOU IN THE PROCESS, DISCOVER SOME "TOOL CARDS"
Discover our other pillars